How to set sidebar for Shop or Single Product?
To set a sidebar for any WooCommerce-related page like Shop or Single Product, you first have to go to Appearance > Widgets section and find Plugin | WooCommerce widget. The WooCommerce has a pre-defined Widget Area by default that can be populated with the exact widgets you need.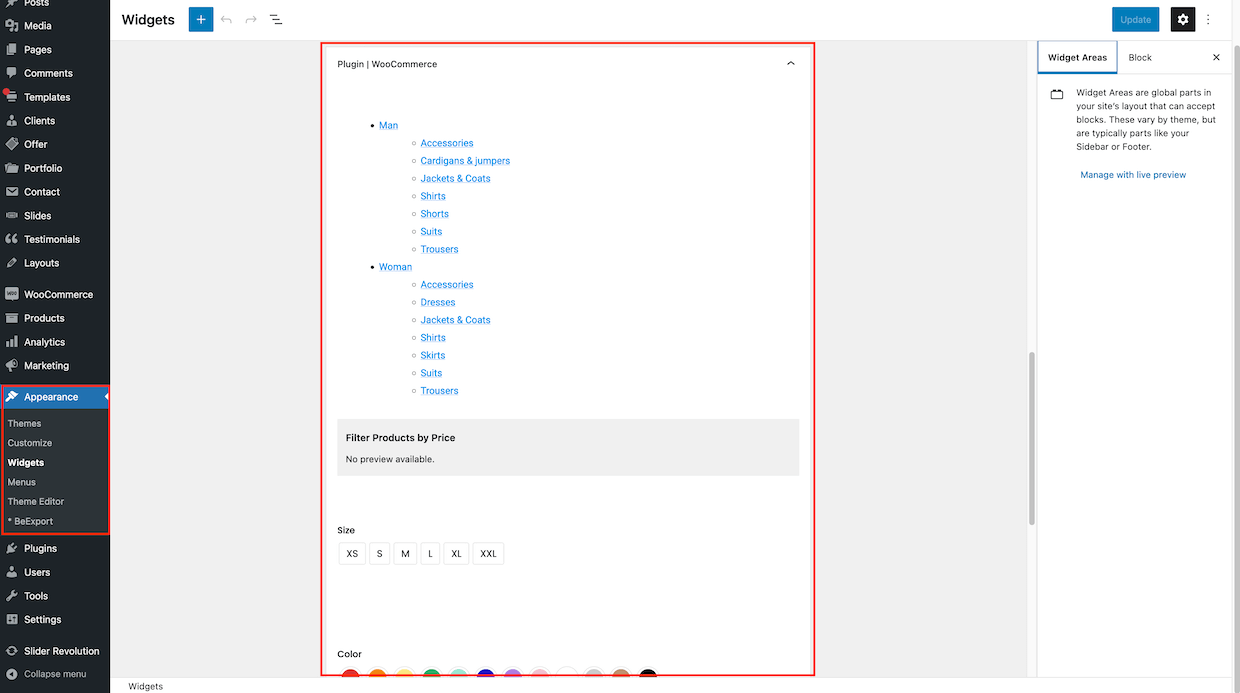 When it's done, please navigate to CodibuTheme > Theme Options > Blog, Portfolio & Shop > Shop > Options section and choose if you want to display a sidebar on All pages or Categories & Shop only.
In the next step, you have to go to the Shop page that we created earlier, and in Page Options, please select the sidebar layout you want for WooCommerce-related pages. It's that simple.